Description
Not sure if you know the difference between red, white and rosé? What are sparkling wines and why aren't they called Champagne? How does Sauvignon Blanc differ from Cabernet Sauvignon?
The Boston Wine School is here to help answer those questions and more. How to Taste Wine & Why is an ideal class for those just starting their explorations of wine. Your will learn about the 4 major wine styles and focus in on 4 of the most popular wine grape varieties. In the process, you will begin to learn basic wine tasting skills and how to describe the different personalities of these wines.
An assortment of cheese and antipasto will be served during class to introduce the fundamentals of pairing wine and food.
YOUR EDUCATOR
Jonathon Alsop is founder and executive director of the Boston Wine School and author of The Wine Lover's Devotional: 365 Days of Knowledge, Advice & Lore for the Ardent Aficionado published by Quarry Books. Jonathon started life as a wine writer covering wine, food and travel in 1988. He is author of the long-running wine column In Vino Veritas by Jonathon Alsop as well as many articles for the Associated Press, Frequent Flyer, La Vie Claire, Beverage Business Magazine, Mobil Travel Guides, Fodor's Travel Guides, Boston Globe, and many others. He founded the Boston Wine School in 2000 where he teaches wine and food classes.
YOUR HOST VENUE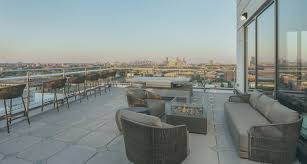 Lantera is a word meaning "beacon", and it's the heart and soul of the new 15-acre Boston Landing neighborhood. Apartments feature floor-to-ceiling windows, premium finishes with stainless steel appliances, and technology touches throughout. The heart of Boston is less than five miles away and is easily accessible via the Boston Landing commuter rail stop – just a three-minute walk away. Lantera is surrounded by eclectic restaurants, curated retail shops and world-class athletic facilities.